Jacksonville Community Involvement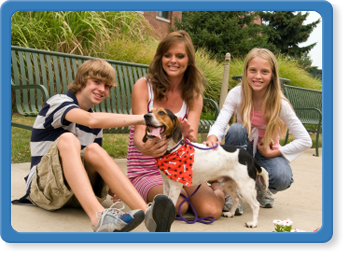 Throughout our more than 45 years of service to companion animals and their owners, Mandarin Animal Hospital has strived to be a proud and integral part of the community we serve. Jacksonville and surrounding areas are our home and we truly believe that our success depends on being good and supportive neighbors.
We are excited to be sponsoring the Congenital Heart Walk of Jacksonville 2015, a national event that brings thousands of people together in Jacksonville to help fight a disease that impacts millions of adults and children. Every year, we also support our community through sponsorship of other local events, such as charity golf tournaments, and a Little League team.
Our doctors and staff also believe in sharing their medical knowledge and welcome any opportunity to speak at local schools and host small group tours of our facility for local organizations such as the Cub Scouts or Brownies.
Looking to Adopt?
Mandarin Animal Hospital works with the following nonprofit rescue organizations, which help animals in need find their forever homes:
Labrador Retriever Rescue of Florida
481 E Hillsboro Blvd, Suite 100A
Deerfield Beach, FL 33441
(877) 522-7352
Animals Seeking Kindness
PO Box 958
Middleburg, FL 32050
(904) 861-7896
Email: askrescue@yahoo.com
We also work with Community Hospice of Northeast Florida to help find homes for pets whose owners can no longer care for them. Because of these relationships we always have access to adoptable animals. Prior to adoptions, we are very happy to examine, vaccinate, spay/neuter, treat for heartworms and provide whatever medical treatment is required.
In all, we are grateful to be able to serve the Jacksonville community—both in volunteer hours and financial support—and look forward to many more years of giving back to the place, the people and the animals that means so much to us.